Slipcovers are an excellent choice for homes with pets or children where fabric washability is desirable. Doozie slipcovers are beautifully constructed to withstand numerous cleanings, and because they are custom made on your furniture, they can look almost like upholstery. Slipcovers can also mitigate sun-fading on the upholstered fabrics, and serve to keep the current upholstery coverings protected. In addition, they are a great way to refresh the style of any piece and can allow the owner to change the look seasonally.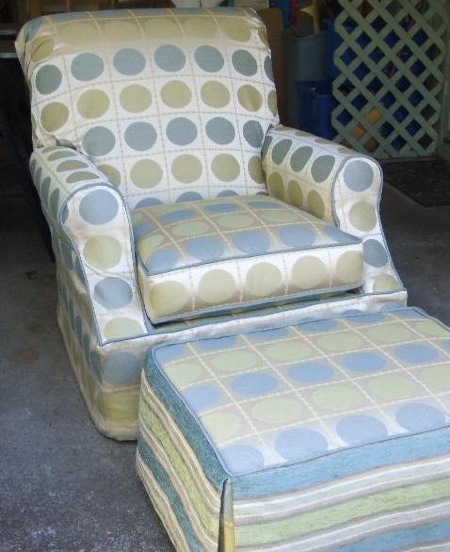 Call the Doozie workroom at (206) 842-3439 to discuss your project with Maddy. She will fill you in on the specific fabric considerations you will need to make when selecting material for slipcovering, which will differ from fabric used in upholstery. In addition, you will need to have your selected fabric pre-shrunk, either professionally or in your own washing machine and dryer, to ensure that the final slipcover will fit your furniture cleaning after cleaning. You will be provided with yardage estimates for your project, along with some tips to help you make the best choice. Our staff will need to approve you choice of fabric TYPE prior to accepting your job.

Although Doozie does not prepare written bids for slipcover projects, you will be provided with an expected price range for your project.

When it's time to begin your slipcover, you will need to bring your furniture to our workroom. If you prefer, for an additional charge you can arrange to have the Doozie van do the transporting. Once your project begins, we will make every effort to return your furniture to your home in the shortest possible time, usually less than two weeks.